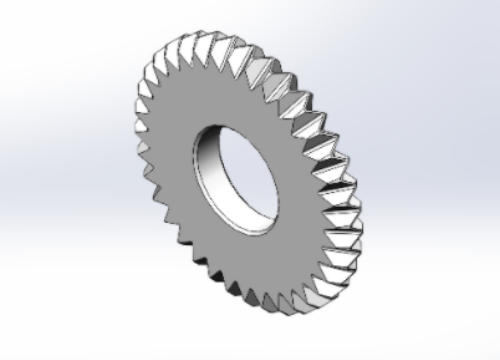 Wavy en ZigZag knives are used in the tape, textile and film and foil industries to cut material in a non-linear way.
The production of "ZigZag blades" in the industrial sector
1. Send Samples
As cutting knives manufacturers, we always start with an extensive analysis of your needs.
two options are available.
Either you send us the drawing you want us to produce with all relevant details, either you send us a sample.
Upon reception of your sample, we will create a 3D production drawing with all required specifications (material grade, shape, finishing, radius,helix, angles, …)
We always encourage our clients to call our sales engineers and discuss the project with them. If possible, the digital drawings and photos of the blades should be included prior to the call in order to discuss technical right from the start!
2. Engineering of The Knife
Once all technicalities are cleared, BKS will manufacture your blade based on the material specifications we agreed on. Material options range from the usual tool steel to steel with a high proportion of chromium or High speed steels and even some Powder Metal (PM) steels.
Production of the zigzag and wavy blades happens on various CNC 5-Axis Grinding machines. We first manufacture a blank (i.e. a knife without the teeth) and send it for heat treatment at a reliable partner.
Once we receive it back, we will control the blade dimensionally and validate the hardening process.
Further, we will load our CAM program in our CNC machines and launch the production. All blanks are inserted in the machine and will be produced overnight with the help of our loading robot.
Roundness tolerances of 0.01mm are easily reached with surface finishings of about Ra 0.2.
Upon completion of the production cycle, BKS will execute a first quality control in the machine and then launch the production in series if any.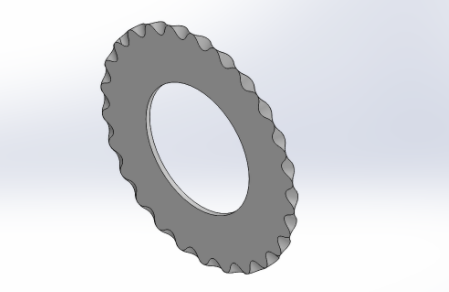 3. The Final Quality Control Check
Once production is completed and before sending the zigzag blades to our customers, BKS will submit the produced parts to the quality control department.
This department will assess and validate the quality produced and release the goods to the shipping department once all is clear!
What we offer
Wide range of shapes, materials and sizes available.

Different coating options
Talk to Us!
As a cutting knives manufacturing company, we take care to create tools of all kinds and shapes according to your needs. Contact us to discuss your projects and needs!