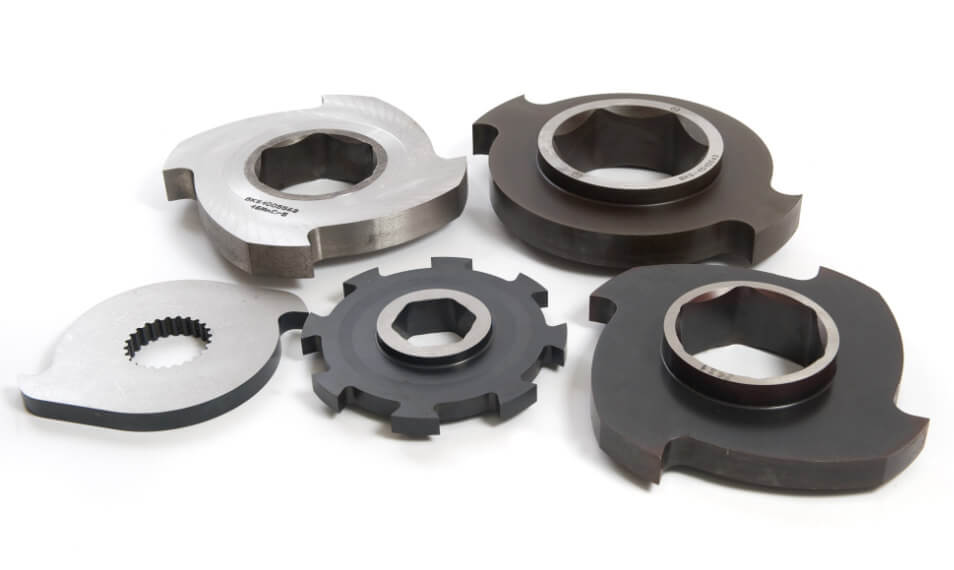 Do you think you need new blades for your shredders? At BKS, we develop shredder cutters that are suitable for any industry. We adapt our products to the size and shape you need to ensure the best possible quality.
You can call on our services of shredder blade suppliers for your needs for knives in a wide range of materials. We produce blades in high quality and wear-resistant steel after having analyzed your needs.
Intervention on industrial shredder
Within the framework of our intervention on your industrial shredders, we carry out the grinding and rewelding of blades used in almost all shredding machines. BKS is a professional specialist in industrial interventions for shredders and other cutting machines. Our team of experts will take care of the assembly of your industrial paper, plastic, wood or metal shredder and can also take care of the maintenance .
For each necessary rewelding job, we provide you with detailed assembly drawings that assure you of our professionalism and transparency.
Application
Our range of shredder blades for the plastics industry meets a growing demand for plastic waste management. In order to offer you high-performance shredder cutters, we develop straight or circular knives and adapt them to your production requirements. We also can provide you with granulator blades and knives for your plastic processing process.
Industrial paper shredder
When you need a knife for your paper shredder BKS offers you the right blades. The knives for your paper shredders that we manufacture guarantee you a very small crushing that make it suitable for the shredding of the most confidential documents.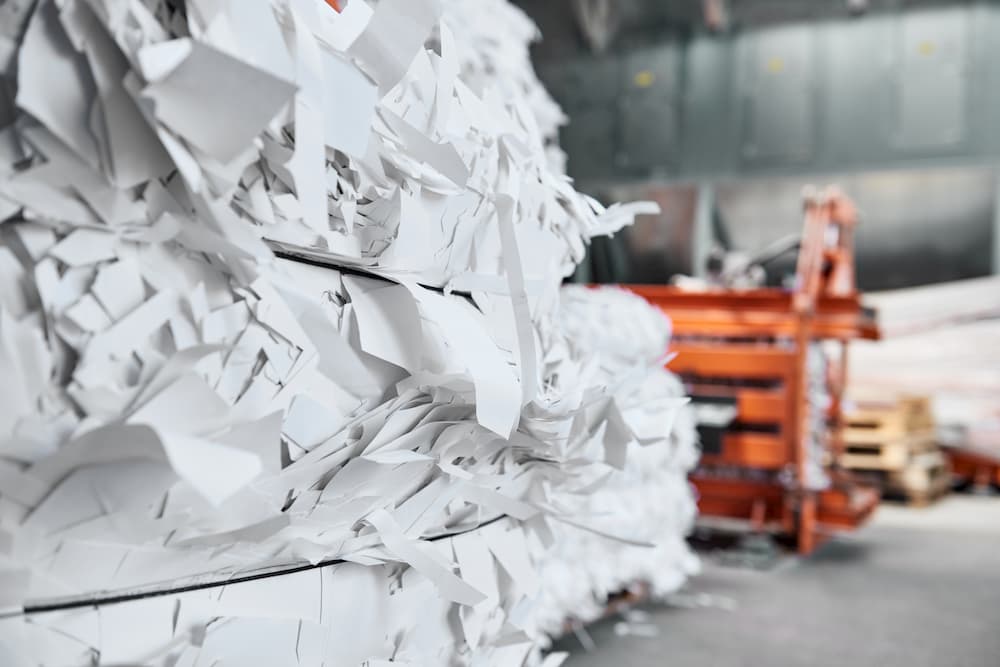 Shredder knives for wood industry
We design blades for your wood shredders capable of withstanding a very high throughput rate. The knives for the wood shredders are all made from high quality steel to ensure strength and safety. BKS develops wood chipper blades according to your industrial needs and your machines, whatever the brand.
Shredder cutters for Metal industry
We can intervene for your needs in metal shredders. We carry out the maintenance and servicing work on your shredder cutters and offer you very high resistance metal shredder knives directly manufactured in our workshops for your metal cuts.
Shredder blades for Medical waste
BKS is able to supply blades for your medical waste machines! Whatever the throughput, input material or process, we can help you with the supply of the right blade!
Other industries : all kind of heavy duty shredder
BKS also works for the chemical, food, textile and pharmaceutical industries.
We supply knives of all sizes for all shredders in the heavy industry sector.
BKS is concerned about the proper functioning of your machines dedicated to the management of waste from all origins and puts all its know-how at the service of your needs by selecting high quality materials for optimal resistance and longevity of all our blades and knives for shredders.
Our expertise
Your industrial shredder is no longer as efficient as it was? Would you like to ask an expert opinion about the condition of your machine? BKS offers above all a study and advice service to guide you and offer you the most suitable solution for your shredder.
All of our expertise and work is dedicated to improving your performance thanks to several quality guarantees:
– improving your productivity,
– improving life span of your blades,
– reducing downtime of your shredders,
– OEM quality blades,
– custom-made,
– Europe manufacturing.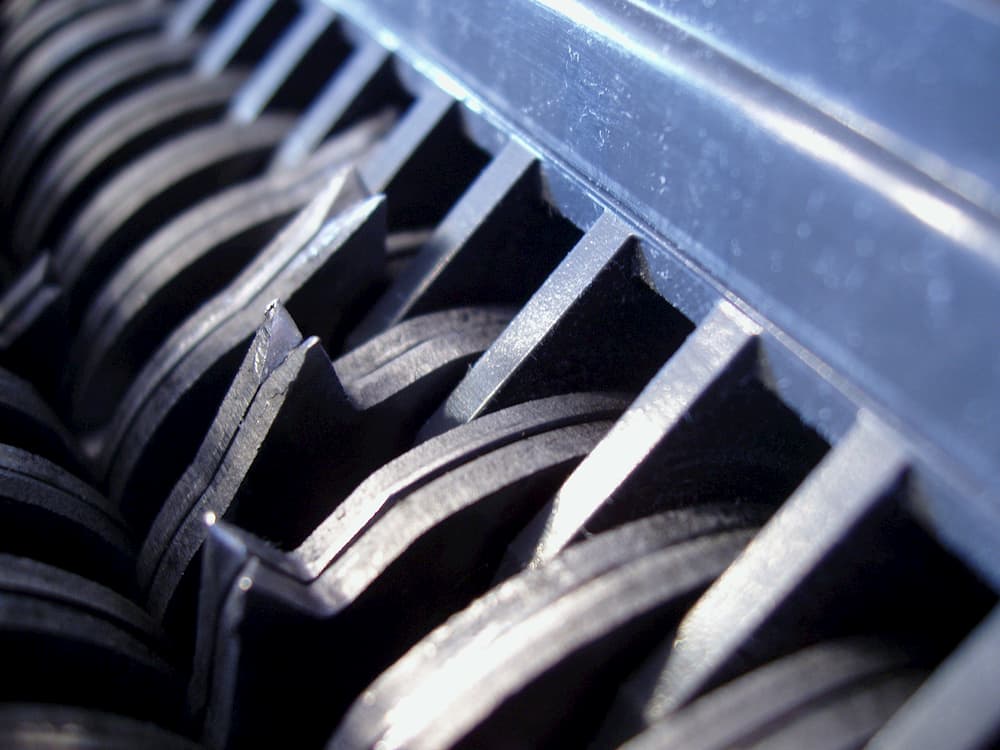 Shredder blades manufacturers
In order to manufacture the shredder knives that will give you the best performance, we study your needs and work with you to offer you the solution that suits you the best. Our team of engineers take care of manufacturing your shredder blades using the latest technologies such as CAD-CAM.
Materials possibilities
The materials used for the design of industrial shredder blades are all made of very high quality steels. We design our knives in cemented steel and extremely wear-resistant tool steel.
Shapes and dimensions
One of the main advantages at BKS is to create with you a product tailored to your needs and your request. We therefore carry out knives for shredders of all sizes and shapes.
Maintenance
At BKS, we know how essential the maintenance of your shredder blades and knives is to the service life of your industrial shredders. We carry out a study and maintenance work on your machines in order to determine with you your needs and to maintain your industrial shredder blades at their best productivity rate.
Grinding & Sharpening
We machine shredder cutters and subject them to heat treatment so that we can rework your blades. We use the latest generation machines such as the 5-Axis CNC grinding machine. This precision work in the sharpening, grinding and regrinding of your blades allows us to offer you all finishing surfaces.
Rewelding
We perform welding or rewelding work for all your industrial shredder blades. Our experts will also provide you with detailed drawings of assembly for each of our interventions.
Tell us more about your project !