Let's meet Vivi, Finance Manager at BKS Indonesia
Let's meet Vivi, Finance Manager at BKS Indonesia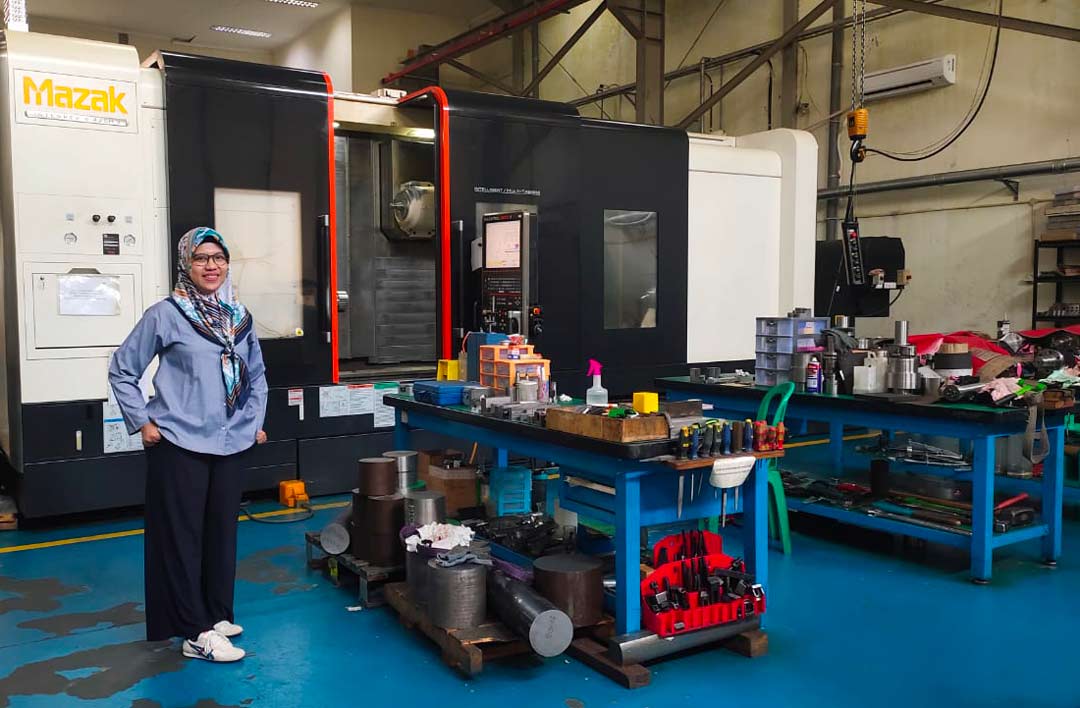 With four production sites all over the world, BKS is your blade producer for various industries like Plastics, Recycling, Steel, Packaging and much more!
We have been established in 1983 and have continuously invested in our people and state of the art technology since then.
We are proud to own the most advanced software and production equipment and are keen to help you out with all your slitting and cutting challenges.
With this series of 10 interviews, we invite you to meet the people behind our blade manufacturing company. All of them play a key role in making our company unique.
Hi Vivi, you are working at BKS Indonesia. Can you tell us more?
BKS Indonesia is the 3rd factory of BKS group. We have been established in 2014 and are located in Bekasi. Bekasi is about 50km away from Jakarta. BKS Indonesia has many customers in chemical industries. We produce outstanding products to satisfy our customers' needs. After sales service is also key for us as production downtime at our customers should be reduced at the strict minimum.
Now 22 employees work in BKS Indonesia. I see that they have a high enthusiasm to work our team and I hope it will be reflected in the company's profitability.
Before joining BKS, I was working in a trading company for 17 years. When I saw the job opportunity, I applied and got selected. For me it is a challenge to work in a manufacturing company with a small team because we must manage different tasks in a short lead time
My Job at BKS is accountant, tax and human resources for 3 years. I generate all the financial reports, tax report and investment report. Besides this, I also handle the company's operating cash flow and take care of all matters related to import and export.
Last but not least, I prepare the payroll and try to support my fellow colleagues with their administration questions. I am very versatile!

What are the main strength needed for your job?
I have a solid work ethic. When I'm working on a financial statement, tax report and others, I don't just want to meet deadlines, I also want an accurate report. However, I prefer to finish the report early. And I understand the contents of the report that I finished. I also like working in a good teamwork.
What can you tell us about the ambience at BKS Indonesia?
We are very united! Besides, when I was still a new employee, I experienced two hardships: the death of my father and an appendix operation. My colleagues were very present, they came to see me at my home as well as at the hospital! That's why I love them as my family.
A warmer atmosphere is felt when we gather in Ramadhan month to break the fast together. A few days before Ramadhan month, Mr. Albert asked us to choose the restaurant for us to gather to break the fast in Ramadhan month. It is a superb moment that we love!