Let's meet Frédéric, Accountant at BKS Belgium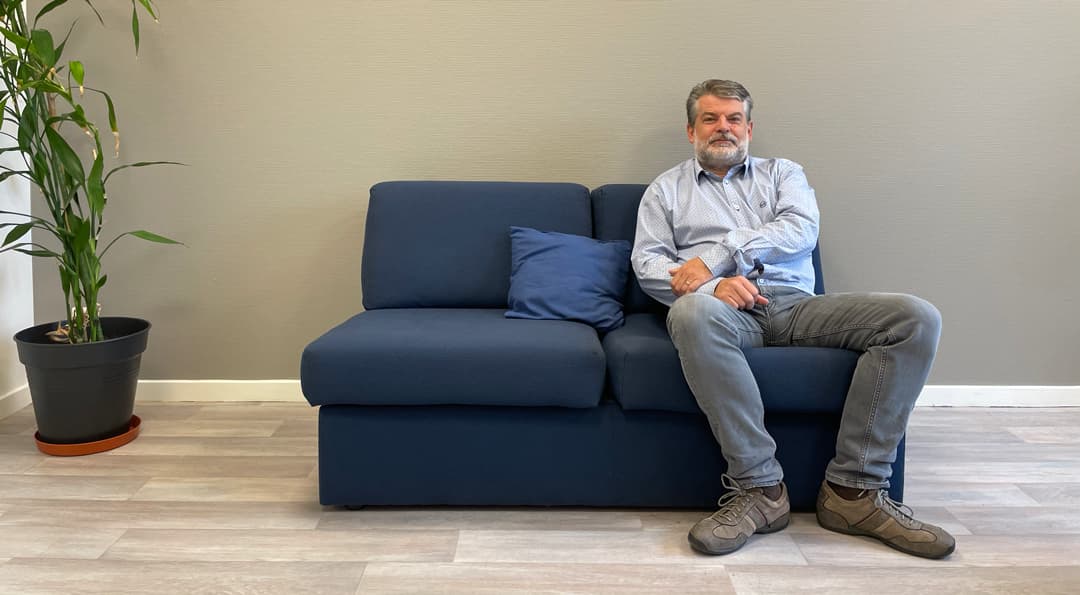 With four production sites all over the world, BKS is your blade producer for various industries like Plastics, Recycling, Steel, Packaging and much more!
We have been established in 1983 and have continuously invested in our people and state of the art technology since then.
We are proud to own the most advanced software and production equipment and are keen to help you out with all your slitting and cutting challenges.
With this series of 10 interviews, we invite you to meet the people behind our blade manufacturing company. All of them play a key role in making our company unique.
Hello Frédéric, you are the accountant of BKS Belgium. Can you tell us what your day looks like?
Of course! Most of the time, my days look like this: I receive the mail and distribute it to the right people. I then share all incoming invoices with the right people and check all the BKS outgoing invoices and shipping notes.
Once done, I transform all the sales information into the financial accounts. I also have a Human Resources role: I take care of the administration and salaries of the Belgian team.
Your days must be busy! What human skills do you think are needed to do what you do?
Of course, you need to be thorough and concentrated because mistakes are made quickly. The management always advises me to keep my office door closed so that I am not disturbed (laughs)! The tasks are repeated every month, except at the end of the year, when the accounts are closed. At that time, I carry out additional tasks and analyses.
When the figures show some variations compared to our history and targets, I investigate to understand where the differences come from. It's also important to know that it's a bit of a shadow job, as I do not work directly with our customers.
And what does your work bring to you on a personal level?
You'd think that what you apply at work, you apply in everyday life. But not always! I often have to do calculations in the weekends for personal reasons and make mistakes: I am much more distracted at home than at work!
Otherwise, I really like working at BKS Belgium, there's a great atmosphere. I've been working since 2014 with them and I hope to finish my career here. Especially as I live very close to the workshop, so if there is a problem, I can be there quickly, it's very easy!