Let's meet Luc, Turning, Milling and Grinding Operator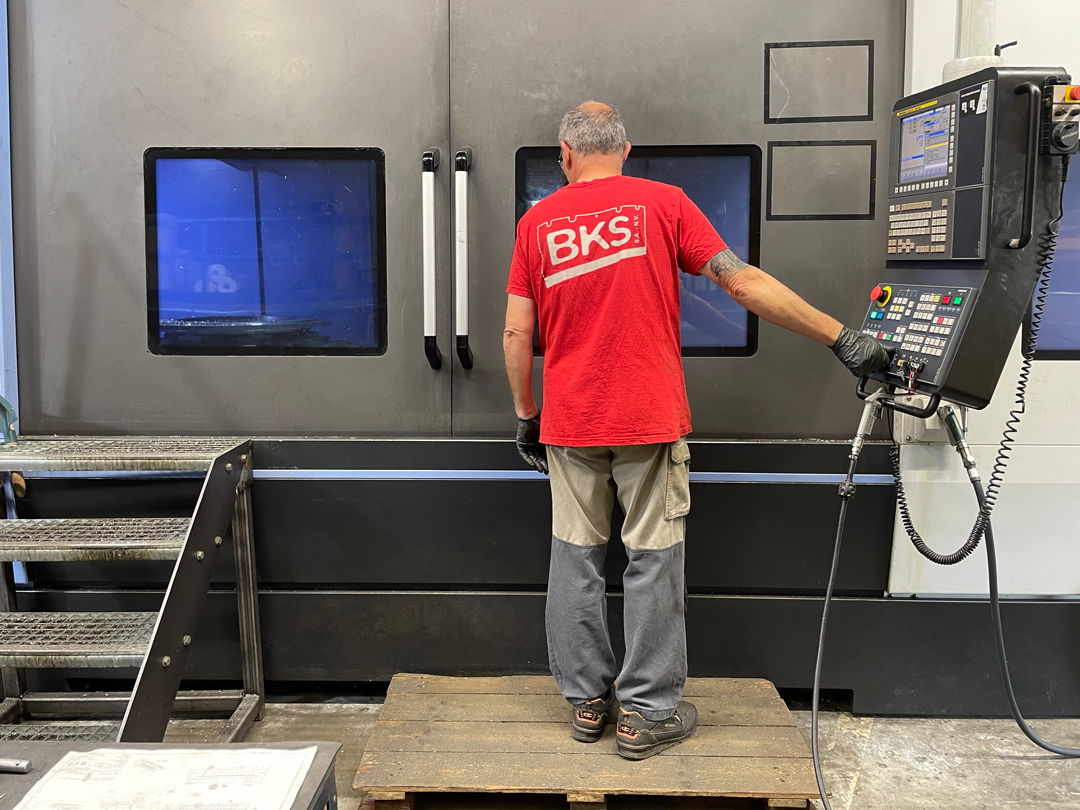 With four production sites all over the world, BKS is your blade producer for various industries like Plastics, Recycling, Steel, Packaging and much more!
We have been established in 1983 and have continuously invested in our people and state of the art technology since then.
We are proud to own the most advanced software and production equipment and are keen to help you out with all your slitting and cutting challenges.
With this series of 10 interviews, we invite you to meet the people behind our blade manufacturing company. All of them play a key role in making our company unique.
Hello Luc! Can you tell us about your work
Hello! I have been a turner, miller and grinder operator at BKS since 2007. At the beginning of my career here, I started by working on small grinders, and then on strand pelletizing cutters sharpening. In 2016, BKS decided to invest in new machines (Doosan lathe and milling machine), and I was the first one willing to be part of this new development! So now I am a lathe and milling machine operator for all the BKS products. When these machines arrived, we formed a great team with Damien, one of the BKS engineers. He came in with all his technical knowledge and I came in with my field experience to create a great team, which has now been completed by Nicolas, a new engineer. We work closely together because they are the ones who draw up all the technical drawimings and design the parts, and I make them.
Recently, we invested in a new EDM machines that I will soon be trained on. I'm looking forward to it because it brings together everything I love: computers, machine management and novelty (laughs)!
You look passionate! Speaking of which, what do you like best about your job?
Oh yes, I'm a real enthusiast! I have built a wood milling machine myself at home. I ordered separate parts and assembled everything. In fact, that's what I like: starting from scratch and seeing what you can achieve. Like in my job: what I like the most is to receive a part, do the programming, machine the part, and enjoy the final result. It's very pleasant! Besides that, I really like the atmosphere at BKS. We all get along very well. And of course, there are the opportunities made in BKS!
Can you tell us about these opportunities made in BKS?
When I started, BKS had only 5 machines, and no other factory than the one in Belgium. I was told that BKS was a growing company. And it is! I have enormous respect for the management team when I see how they have taken the company forward over the years. One day, because the directors knew that I liked challenges and new projects, they proposed me to join the team of BKS in Asia to start up operations over there. In July 2011, I went to work in this fascinating region for 6 months! That's where I met Nicolas Jacquemin, Director at BKS. And since we started from scratch, I had the chance to see the very beginning of BKS Asia, the first customers, the first deliveries. I have a lot of good memories about that!