Let's meet Joy, Sales Representative at BKS Thailand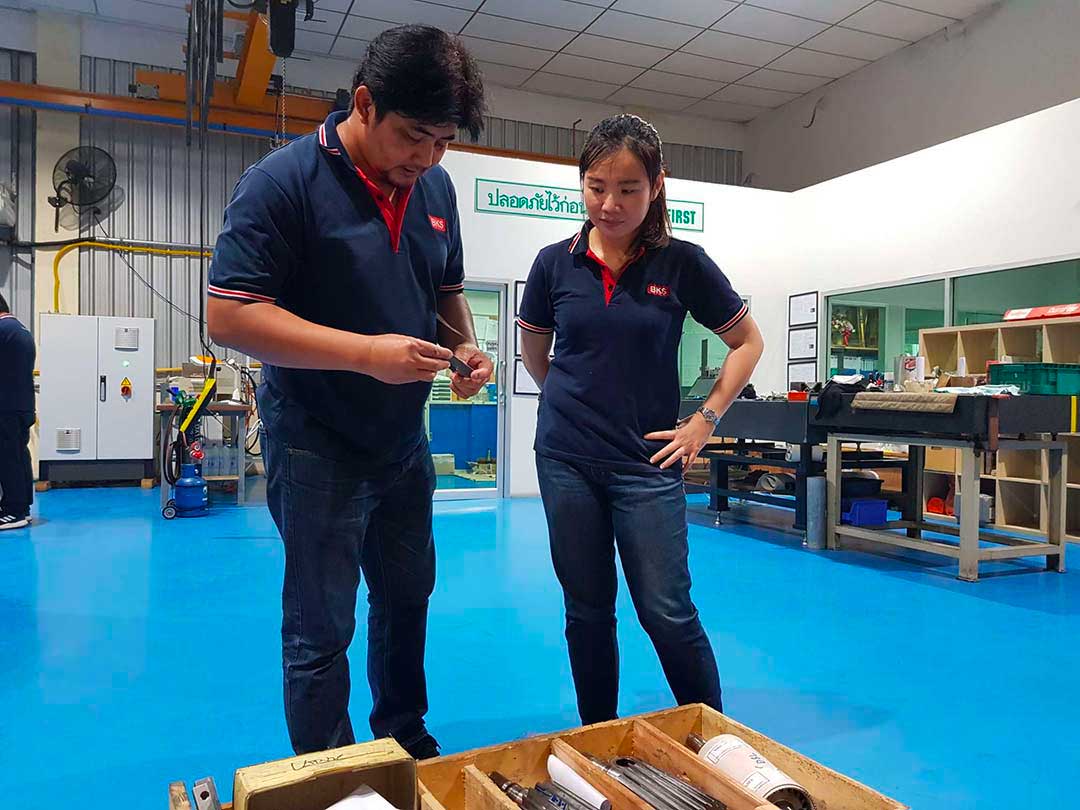 With four production sites all over the world, BKS is your blade producer for various industries like Plastics, Recycling, Steel, Packaging and much more!
We have been established in 1983 and have continuously invested in our people and state of the art technology since then.
We are proud to own the most advanced software and production equipment and are keen to help you out with all your slitting and cutting challenges.
With this series of 10 interviews, we invite you to meet the people behind our blade manufacturing company. All of them play a key role in making our company unique.
Hi Joy, what about your job at BKS Thailand?
Hello! I'm Sales Representative at BKS Thailand. I mainly in charge of the Pelletizing and Industrial Knives departments. I have to take care of our existing customers but also find new ones to develop our customer portfolio. We have many clients based in Thailand, so I communicate with them in Thai. But I also speak English with foreign customers. I have to take care of my team and supervise the work they do. I'm kind of the link between clients and the team. I really like the work I do and the conditions in which I evolve because I have great team and great customers. In addition of that, I am proud to work with quality products, so it's easier to sell a product you believe in and customers contact is therefore obviously more pleasant.
What can you tell us about life at BKS Thailand?
I have been working at BKS Thailand since the beginning, when we were only 2 employees and only had 6 customers. We have evolved since then! Now there are 9 of us working at the factory. What I like most about working here is that we work in a family atmosphere. We can talk together, solve problems together. We are a very strong team, there is a real cohesion between all of us. And as Khun Rox has already said, we have got into the habit of eating together on Monday lunchtime. This allows us to talk about work, but also about our life outside of BKS. It allows us to get to know each other better and to strengthen team spirit. I think I'm lucky because I do a job I love with great people.