BKS: A complete range of slitting knives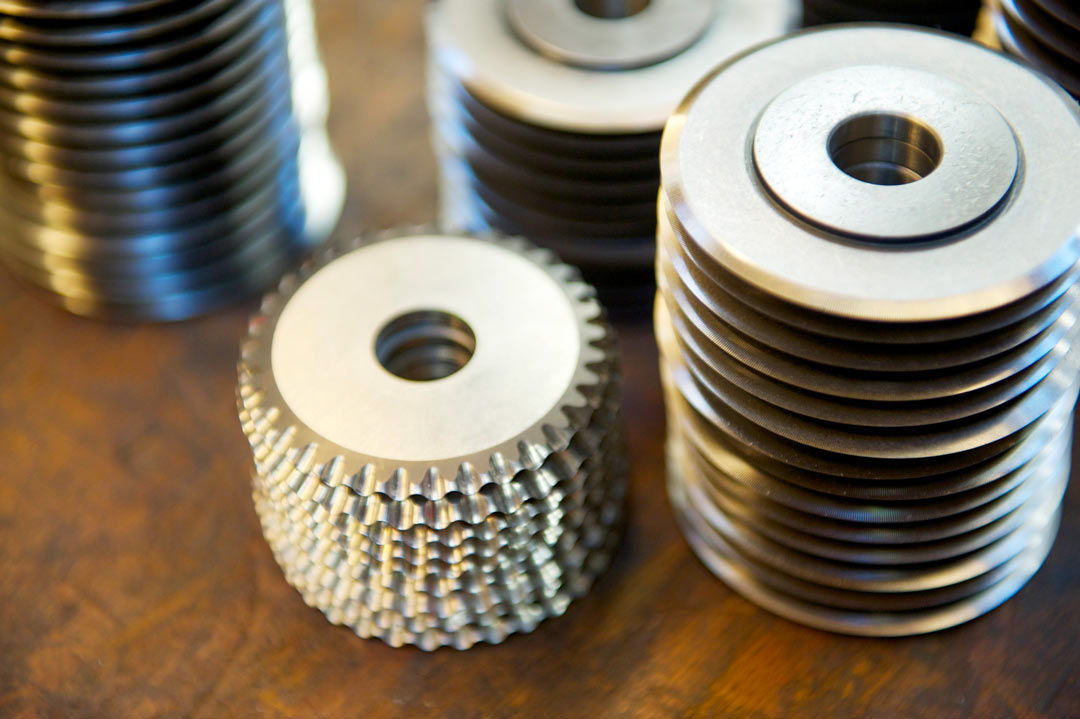 The Slitting Industry is a very diverse sector in which material is slit along a line over several kilometers. Many materials are slit in this way: aluminum and copper, labels, tapes, foams, paper, etc. This is where the challenge lies: using a slitting method that does the job cleanly, easily and safely, regardless of the type and thickness of the material.
Different ways of slitting
As there are many different materials to cut, there are also many different slitting knives to cut them with:
Soft films, such as vinyl, cling film or any thin polyester, are easily cut by razor blades.
Thicker materials (>0.05 mm) must be cut by shearing. This technique involves top and bottom knives working together to form a scissor cutting action that separates the web. It has the advantage of providing a perfect cutting edge but is also the most difficult cut available due to its precision. This technique is used to cut paper sheets and most laminates.
Burst cutting, on the other hand, requires only one knife (razor blade or circular) in the production process, and is a vacuum cut.
Crush cutting is generally used when the speed of installation is more important than the quality of the cut edge, or when the material is too abrasive for shear or razor blade cutting. In this method, a knife, usually a crush cut knife, but also zigzag and wavy blade, is used to separate the web. The web is actually pinched or scratched. The cutting blade pinches against a hardened bottom roll. Crush cutting equipment costs less than shear components, is easier to adjust for different widths, but offers a coarser cut quality.
BKS, a full service for the slitting industry
BKS offers a complete range of knives and spare parts for the slitting industry: Top and bottom knives, razor blades, knife holders, springs, crush cut sleeves, multi-blade bottom knives, spacers.
We also provide knife resharpening and knife holder maintenance (knife replacement, springs, cleaning, oiling….). A delivery service can also be set up according to your needs. In some cases, we can even provide on-site training with your technical department.
With over 35 years of experience, we can help you to optimize your cutting process, or to solve your technical problems.
Would you like to be in touch with one of our sales representatives to discuss your industrial knives needs?
Contact us using this form!