Let's meet Gilles, Operation Manager & Project Engineer at BKS Belgium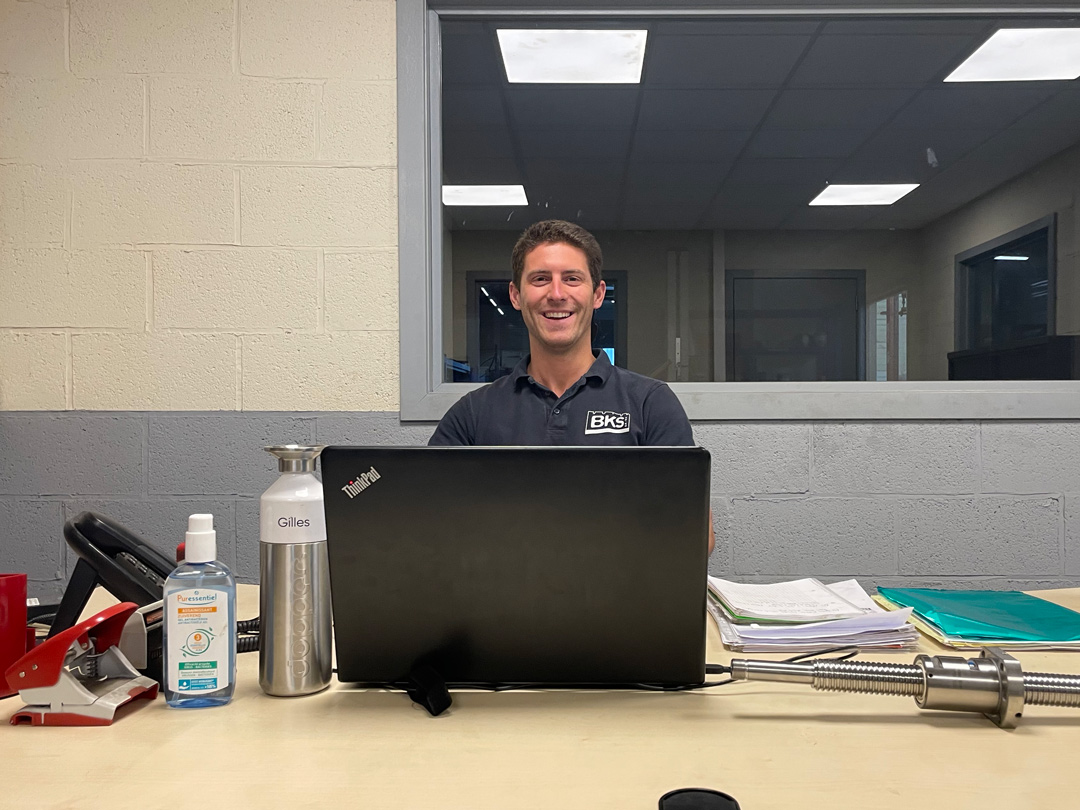 With four production sites all over the world, BKS is your blade producer for various industries like Plastics, Recycling, Steel, Packaging and much more!
We have been established in 1983 and have continuously invested in our people and state of the art technology since then.
We are proud to own the most advanced software and production equipment and are keen to help you out with all your slitting and cutting challenges.
With this series of 10 interviews, we invite you to meet the people behind our blade manufacturing company. All of them play a key role in making our company unique.
Hello Gilles, can you tell us about your position at BKS?
I have been working at BKS since 2017 and have two roles. Firstly, I am a Project Engineer: I create drawings for new parts and provide the production workers with the information they need to manufacture these parts. I also take care of the quality control of the incoming and outgoing parts. I am also in charge of the general maintenance of the factory: I must ensure that the BKS machines work properly. I am also in charge of the continuous improvement of BKS techniques: I create new tools, modify existing procedures and set up additional controls to always satisfy our customers.
Secondly, my function as Operation Manager is more human-oriented: I am in charge of managing the planning of the BKS workshop, based on the different priorities of the customers, while taking into account the physical and human capacities on the ground. So, I am the one the workers turn to when they have questions or problems.
In short, I am a support for the day-to-day problems that are encountered in the factory, whether they concern workers, equipment, machines, procedures, or other needs. When I arrive in the morning, I can never predict how the day will go (laughs)!
Wow! It is very varied!
Yes, but that's exactly what I like! This is my first job and luckily it suits me perfectly as I am a hyperactive person who likes to move around and change tasks regularly. I like this flexibility! There is the very practical side of engineering and the relational side thanks to the team management. I am never bored! It also allows me to travel, as we sometimes carry out assignments in Italy, the Netherlands, etc. I've even been to our own factories in Indonesia and Luxemburg. And as a bonus, there is a great atmosphere at BKS, I am always happy to come to work!
From what you tell me, what are the most important qualities to do what you do at BKS?
There is of course that flexibility that I have already mentioned. I also have to keep abreast of the latest technological developments in our sector and have a very good IT background. And finally, I also have to be patient and empathetic in order to be able to listen to and understand everyone and to deal with the sensitivity of each person I deal with. I like it!