BKS Thailand continues on its growth path – 4th anniversary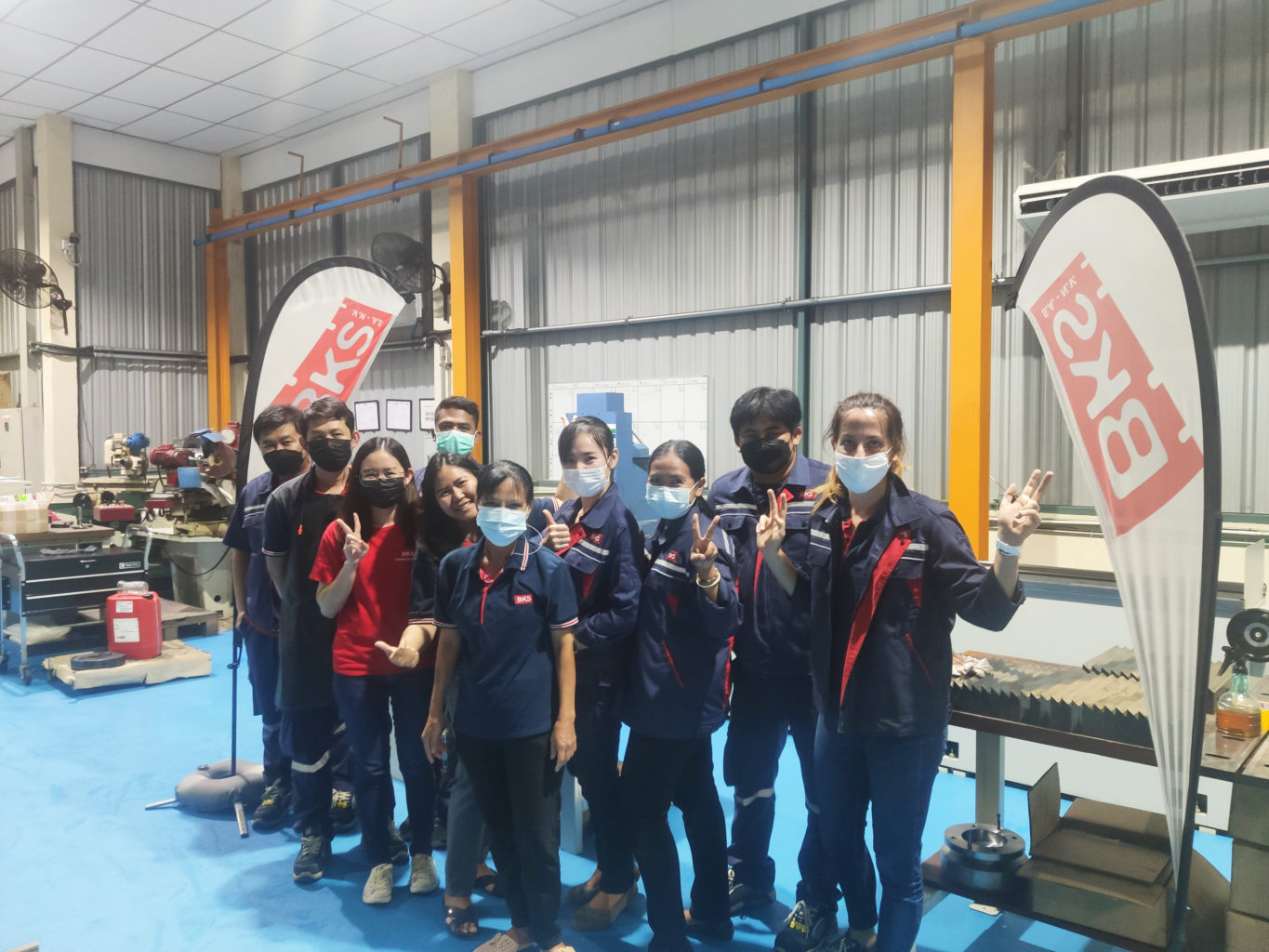 4 years ago marks the very first sales for BKS Thailand. The beginning of a great adventure. Back then we had 3 employees and only one machine: our 5-axis grinding machine.
BKS Thailand: an impressive development
Anek, workshop manager: "When we received our first job, I was impressed by the size of the knives we received, which were much bigger than what we used during our training period. It made me feel stressed, challenged but also excited. Luckily the customer was very happy about the quality of our job, and today we have grown so much (and have been challenged so much more)"
Indeed, today, 4 years later, BKS has grown to 10 employees with a collection of different machines, to cover more specific knives needs for all our clients.
Furthermore, in the past year BKS Thailand achieved a growth of 40%, which is its biggest jump since its start up.
A strong team ready to take on many challenges
Roxane, Country Manager BKS Thailand: "We had a very good year indeed, even more satisfying amid current situation. I have the impression that this whole work from home setting has brought us closer to our customers as we were forced to be more present on online communication channels. These channels are actually much more reactive and faster than the more traditional face to face meeting set-up. But these results would not have been possible without the amazing job of our team here. Without their professionalism, flexibility, dedication and enthusiasm, none of this would have been possible. And on top of that the work atmosphere is so great, everyone supporting each other."
But also a close-knit team
"I remember in the very beginning (June 2017), our manager was very stressed due to the typical set-up hurdles" tells Joy, senior sales manager, "so we decided to trap her for her birthday by fainting a big issue on our brand-new machine. She came running so fast, and looking so anxious about what could have happened. Actually, we just had prepared a nice surprise birthday set up. She was so relieved and grateful for the attention."
This is sort of tradition that we try to keep since then, never forget a birthday, and if we can trap the person, it makes the whole surprise even better!
BKS Thailand, ready for the future
These first four years of operations in Thailand have strengthened the global service footprint of BKS in Asia. BKS remains convinced of the strategy importance of its Thai operations and will continue investing in the region.
Do you want to be contacted by one of our technical sales to discuss your needs of industrial knives? Contact us using this form!