Some news about our installation of photovoltaic panels on the roof of the Belgian factory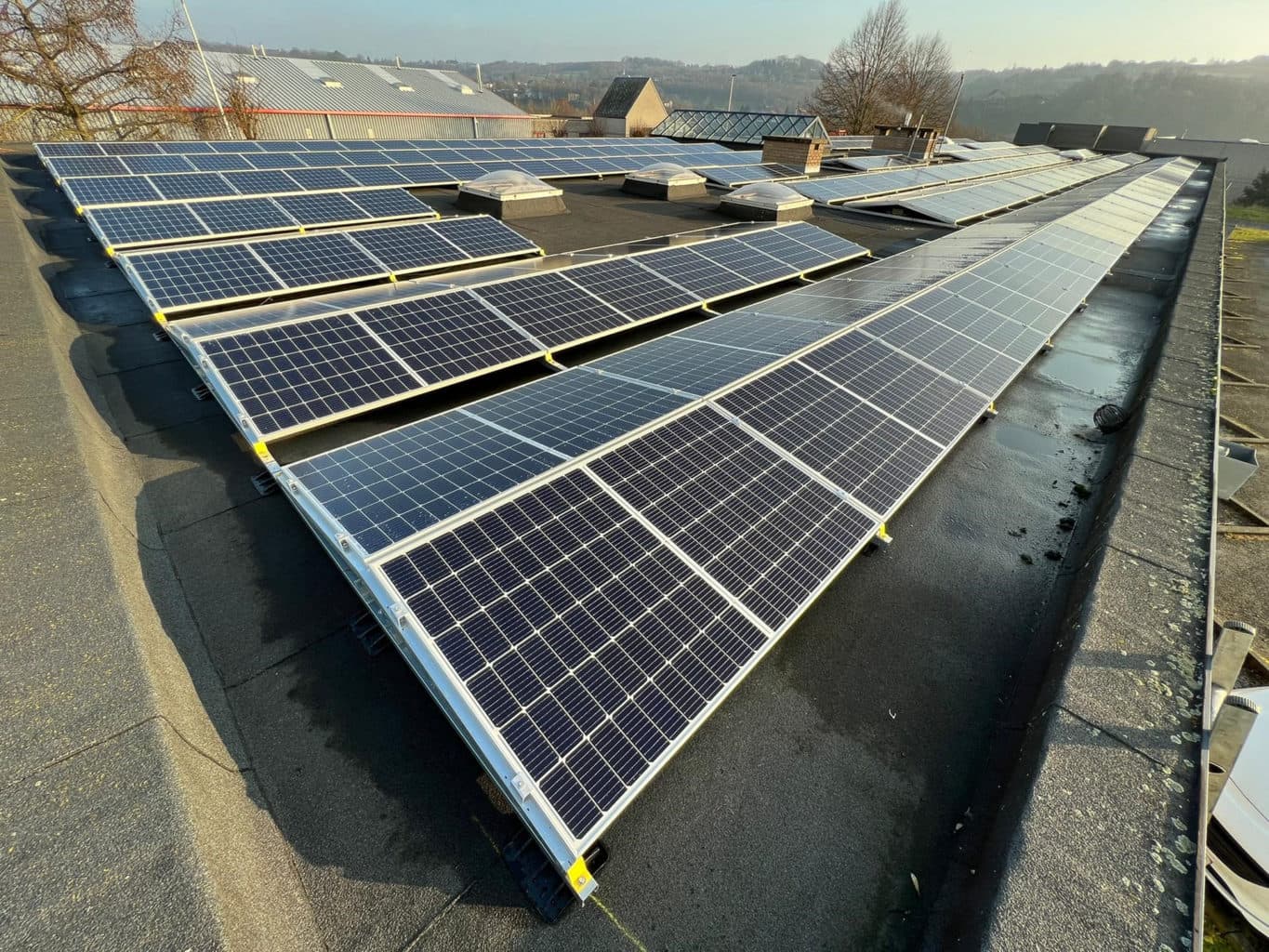 Concerned about our impact on the environment, we set up an environmental task force in early 2020 to reflect on our overall carbon footprint. As a result of this reflection, we decided, among other things, to invest in solar energy and thus to install 2000m2 of photovoltaic panels on the roof of our Belgian factory in the summer of 2020. Here are the latest news.
BKS energy production in 2021
In Belgium, 2021 was a particularly grey year, even in the summer. Despite this, we produced a total of 164,000 kWh on our 200 kWp installation.
Of this total production, 77% was self-consumed. Our production covered 27.1% of the energy needs of BKS Belgium. But we don't want to stop here.
BKS expands the area of its photovoltaic panel installation
We decided at the end of 2021 to extend the surface of our photovoltaic installation: 316 additional photovoltaic panels, with a capacity of 107 kWp, were installed on the roof of the BKS Belgium offices in March 2022. This extension will enable us to produce about 101,850 kWh annually.
Installation of 3 additional EV charging station
Also in March 2022, we installed 3 EV charging stations in addition to our 1st charging station installed two years ago. These charging stations are set up to charge mainly when we have excess photovoltaic production. Indeed, our priority is to first supply the electricity needs of the workshop and our machines, as well as the offices, and then the newly acquired electrical cars with the excess production.
Would you like to know more about our project and our ambitions? Click here to find out more.