GRAND OPENING OF PT. BKS INDONESIA IN PRESENCE OF HRH PRINCESS OF BELGIUM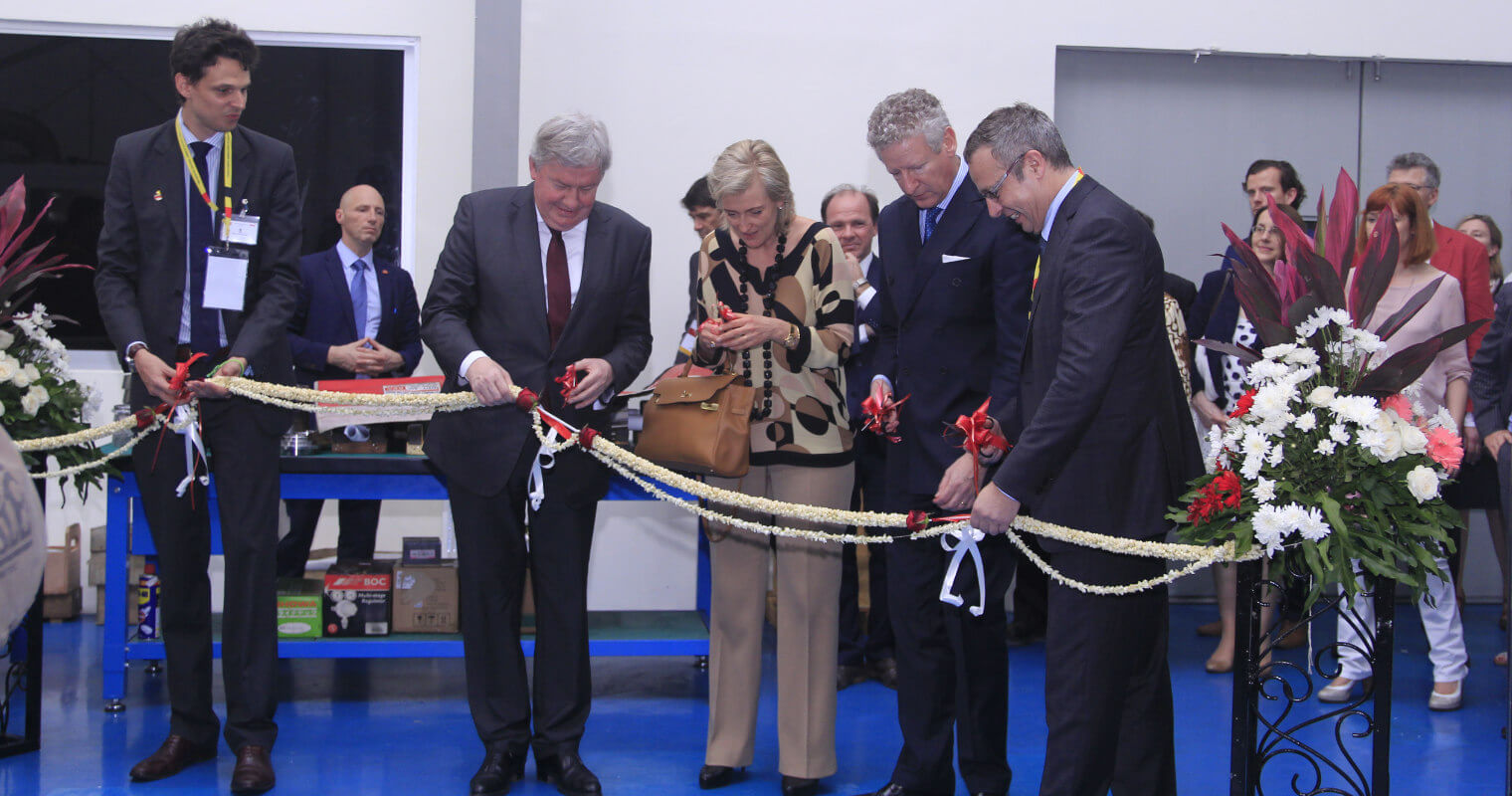 Texte: On 18 March 2016, at the occasion of the Belgian Economic Mission to Indonesia, HRH Princess Astrid of Belgium inaugurated BKS's factory in Cikarang, Jakarta, Indonesia.
This inauguration took place in the presence of
– HRH Princess Astrid of Belgium – Representative of His Majesty the King
– HE Jean-Claude Marcourt – Vice-President and Minister of Economy, Industry, Innovation and New Technologies of the Wallonia Region Government and Vice-President and Minister of Higher Education, Research and Media of the Wallonia-Brussels Federation
– HE Pieter de Crem – Federal  Secretary of State  for Foreign Trade
– HE Philippe Muyters – Flemish Minister for Work, Economy, Innovation and Sports
Along with a whole delegation of Belgian entrepreneurs, colleagues and friends from BKS and the Indonesian and Belgian Press.